ENHANCE YOUR IMAGE Training Consultancy is committed to global soft skills training with focus on key segments of:
One-on-One Coaching
Group Training &
Corporate Image.
Äccording to research conducted by Harvard University, the Carnegie Foundation, and Stanford Research Center – SOFT SKILLS are responsible for 85% of career successes, while only 15% is attributed to hard skills."
How do you teach soft skills such as empathy, resilience, teamwork & persistence plus more? Great news is it's now part of main stream business. How do we improve on our corporate culture and people who are our most valuable assets? Projecting a winning image to create a powerful first impression is the key to success in personal, professional and social life. Updating and sustaining on-going learning to meet the standards and be at par with the rest of the world is what will set you apart from all others.
Individuals are taught to appreciate and cultivate their God-given assets and use them to their best advantage. Groups experience practical and hands-on applications to equip them to become the successful-driven individuals and team members they are meant to be. Corporate Image workshops sharpen people skills, develop inner substance, and create competitive edge specific to the different career and business fields.
"For we are his workmanship, created in Christ Jesus for good works, which God prepared beforehand, that we should walk in them." (Ephesians 2:10)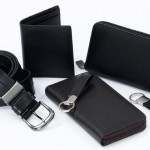 Technical, practical & profession-related skills are needed to succeed in today's social and business world. Whether needing to brush up on your personal dining, etiquette protocol, refining your poise, grace and social skills, or training your sales team on doing business properly creating positive results, ENHANCE YOUR IMAGE Training Consultancy provides seminars to fit your needs. We provide personalized, informative and reliable service. Standardized seminars are not offered. We fit our topics to match your industry, your business, and your requirements. The end result will improve awareness, add self- confidence, create professional advancement, and enhance everyday life, both in business and social.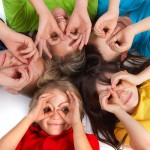 Services are available for private one-on-one coaching, group, or corporate workshops.
WHO SHOULD ATTEND?
Shy & Growing Kids (5-9 Y.o.)
Pre-teens In The Awkward Stage(10-12 Y.o.)
Teens In The Process Of Discovery (13-16 Y.o.)
Young Adults (17-22 Y.o.)
Executives (23 Y.o. Up)
Parents
Aspiring Artists & Models
Beauty Pageant Candidates
Top 500 Companies
Those Who Are At Life's Crossroads
Politicians
Celebrities
Others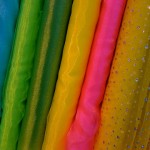 Learn the ABC's of Appearance, Behaviour and Communication. Among the services we offer are:
BASIC IMAGE (20 Hours)
INTERMEDIATE IMAGE (40 Hours)
ADVANCE IMAGE (60 Hours)
Body Language Series: Posture, Presence & Power
Business Licensing Using The IITTI Global Standard – Updated for 2019!
Civility
Closet Audit (3 Hours)
Corporate Grooming (4 Hours)
Customer Service
Dining Etiquette
Effective Business Communication
Event Hosting
Figure Control & Body Alignment
Men's Executive Program
Social & Business Etiquette
Stress Management
Staging Your Comeback: Image Makeover Series
Train The Trainers Program (120 Hours)
Team Building
Wardrobe Management (3 Hours)
…and many more!
Our 2019 PROGRAM OFFER/S inlcude:
APPAREL ASSESSMENT
BRAND IDENTITY
CITIZENS OF THE WORLD (Teens) – With Online Exams & International Certification
COMPETENCY TRAINING
CROSS CULTURAL AWARENESS
ESSENTIALS FOR STYLING MEN
FITNESS & NUTRITION
HOME ORGANIZATION
IMPECCABLE IMAGE
IITTI BUSINESS LEVEL 1 (International Soft Skills Standards & Testing) – Be locally trained but globally certified once you pass the mandatory online exams!
LEADERSHIP COACHING
MEN'S IMAGE
M.O.M.S. (Making Our Mothering Significant)
PERSONAL SHOPPING
POLISHED & POISED FOR PROFESSIONALS
RETAIL THERAPY
STAR STYLE
STYLE TRANSFORMATION
TRAVEL ETIQUETTE
VIDEO COACHING – Via Rocktell Open Interview platform!
CONTACT US @ +63-917-8549887 or email carol@enhanceyourimage.asia!